We've known each other forever, growing up together between a football and a "palla pugno" (typical sport of the area) match. As children we raced our bikes through the hazelnet groves freshly prepared for harvesting by our parents, the beaten ground like a track, the wheels spinning fast; those hazelnut trees that our parents cultivated, some as secondary activity, others side-by-side with other crops like wheat, corn and beans. These hazelnut trees grew up with us, took the place of wheat and corn, and have become the monoculture of our three farms:
– Azienda Agricola AL CUORE DELLE LANGHE of Torrero Marco
– CA 'D GAVARIN Farm of Sobrero Marco
– Azienda Agricola CASCINA MUNOT of Rosso Giorgio
That's who we are… yet another chapter of a story that began generations ago.
Our grandparents were the first to believe in this nut, driven by the advice of agronomists who recognized that the Alta Langa region was the perfect place to cultivate hazelnuts.
In a time when there were no farm machines and the work was done with oxen, the first hazelnut plants appeared on the edges of the fields cultivated mainly with wheat, the main source of income.
Over the years hazelnuts slowly began to take the place of wheat and other crops until it became the main one, queen of Alta Langa.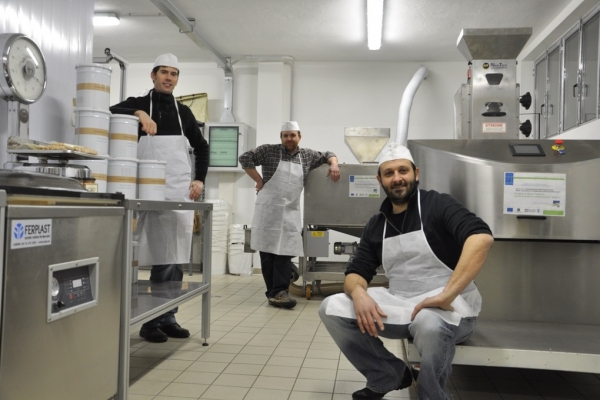 Our grandparents were the pioneers who believed in this new crop. Our parents continued by increasing the areas cultivated with hazelnuts, following them with care, passion, and dedication, leaving nothing to chance.
Today, as then, we continue this tradition, flanked by new technologies and new knowledge. Our union has given life to "Terra delle Nocciole", a network made up of our three farms, which in addition to cultivating hazelnuts transforms them into semi-finished products.